Sleeping in an Empty Cup
Author: Naghmeh Samini
Director: Aida Keikhaii
Nowadays Theatre
For
early birds tickets

with 10% discount until 22 October, after selecting the seat and clicking the "checkout" button,  please switch ticket type

from

"Normal"

to

"Early Bird" in the booking details window.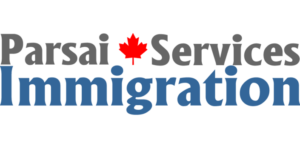 نمایش «خواب در فنجان خالی»
کار مشترک گروه تئاتر این‌روزها و کانون ایرانیان دانش‌گاه تورنتو
نویسنده: نغمه ثمینی
کارگردان: آیدا کیخایی
بازی‌گران (به‌ ترتیب اجرای نقش): مونا کتابیان، سیاوش شعبان‌پور و بنفشه طاهریان
مدیر صحنه: محسن ناظری، دست‌یار مدیر صحنه: پریا تحسینی
عکاس: بهاره‌ احمدی
طراح گریم: مینا کتابیان
طراح پوستر: مریم شجاعی
خلاصه‌ی داستان:
"خواب در فنجان خالی" نمایش‌نامه‌ای است در هشت پرده. فرامرز و مهتاب زوجی ناسازگار که تنها وارثان و بازمانده‌گان یک خانواده اشرافی قاجار هستند، بی‌صبرانه مرگ پیرزنی صد و بیست ساله ـ عمه پدربزرگ‌شان و مالک خانه‌ی آبا و اجدادی را انتظار می‌کشند. آنان قصد تقسیم اموال اجدادی خود را دارند اما اتفاقی نامنتظره آنان را غافل‌گیر کرده و باعث می‌شود به اسرار پنهان خانواده‌گی خود پی ببرند.
محل اجرا: سالن تئاتر کتاب‌خانه‌ی فیرویو
زمان اجرا: پنج‌شنبه ۲۶ اکتبر ۲۰۱۷
ساعت اجرا: ۷ و ۹ شب
Fairview Library Theatre
35 Fairview Mall Drive, Toronto, Ontario. M2J 4S4.
Sleeping in an Empty Cup
Nowadays Theatre and IAUT present

Playwright: Naghmeh Samini
Director: Aida Keykhaii
Actors: Mona Ketabian, Siavash Shabanpour & Banafsheh Taherian
Stage Manager: Mohsen Nazeri, Assistant Stage Manager: Paria Tahsini
Photographer: Bahareh Ahmadi
Make-up Artist: Mina Ketabian
Poster Designer: Maryam Shojaie
Summary:
'Sleeping in an Empty Cup' is a play in eight acts.
Faramarz and Mahtab, an unhappy couple who are the only inheritors of an aristocrat Ghajar family, are anxiously awaiting the death of their grandfather's aunt, the hundred-and-twenty-year-old owner of an ancestral mansion. They want to split the inheritance and go their separate ways, but subsequent events shock them and bring out the dark secrets of their family. The play is the story of the shattering dreams of a vivacious young woman faced with the obstacles in her life.
.
Location: Fairview Library Theatre

October 26, 2017, 7 PM & 9 PM
For early birds tickets with 15% discount until 15 October, switch ticket type from "Normal" to "Early Bird"